Medicare Enrollment Periods
Initial Enrollment is a 7 month period starting 3 months before your birthday month in which you turn 65.  It includes your birthday month and the 3 months after.
General Enrollment is every year from January 1-March 31.  Your coverage will not start until July 1.
Special Enrollment is for people who didn't sign up when first eligible due  to group health coverage from an employer (your own or a spouse or family member).
You can sign up-anytime you are still covered by the group health plan or during the 8 month period after the coverage ends.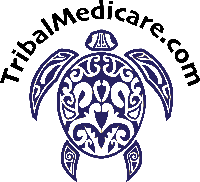 Our vision is to make a positive difference in the lives of Medicare eligible tribal members. Our mission  is to save members money and help them receive the most benefits available to them.
Contact you local tribal health agent to discover the benefits that best fit your needs.   You may also qualify for additional benefits and income.